Timor-Leste Expedition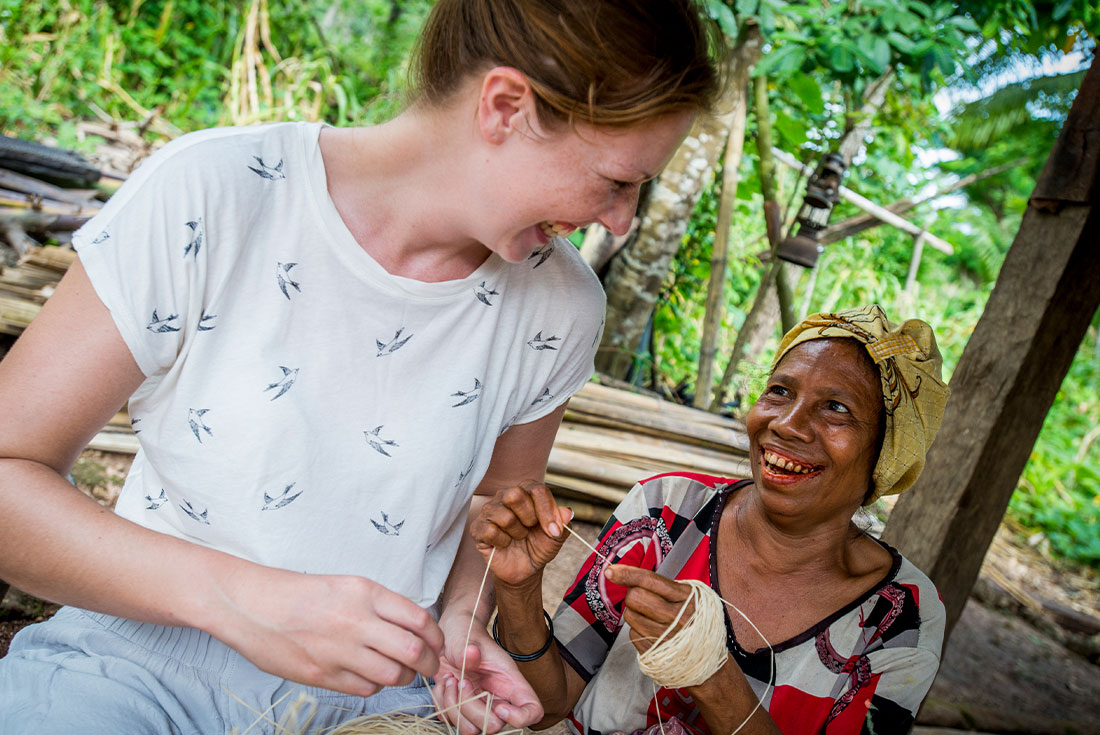 Timor-Leste Expedition
Find ancient traditions and enduring landscapes in Asia's newest country on this 9-day expedition through little-visited Timor-Leste. Start in the capital of Dili where you'll visit local cafes, the traditional Tais market, and learn about the country's confronting past at local museums. Travel away from the city, hike to the summit of Timor-Leste's tallest mountains, and meet farmers at local coffee plantations. Spend time on Atauro Island where you'll get to know a local family and snorkel in the world's most biodiverse coral reefs. Along the way, visit several social enterprises dedicated to supporting and empowering the people of Timor-Leste.
Activities
Complimentary Airport Arrival Transfer
Dili - Tais Market
Dili - Guided city tour
Dili - Cristo Rei Statue & Beach
Dili - Alola Foundation visit
Aileu - Hike to Dokomali Waterfall
Aileu - Projeto Montanha visit
Hatu Bulico - Mt Ramelau sunrise hike
Maubisse - Hatmatek Waterfall
Maubisse - Guided town tour
Maubisse - Coffee Plantation & Farmlands tour
Dili - Historical city tour
Dili - Chega! Exhibition
Dili - Timorese Resistance Archive & Museum
Dili - Santa Cruz Cemetery
Atauro Island - Snorkelling tour
Atauro Island - Social enterprise tuk tuk tour
Atauro Island - Fisherman's Boat snorkeling tour
Complimentary Airport Departure Transfer
Highlights
Did you know Timor-Leste's coral reefs are the most biodiverse in the world? See for yourself during guided snorkelling excursions on Atauro Island.
Hike to the summit of Timor-Leste's tallest mountain, Mt Ramelau, a challenging but rewarding trek that will deliver incredible views over the country at sunrise.
Visit local coffee farms, plantations and cafes to learn how coffee is produced and understand its importance to local culture.
Know your time in Timor-Leste is doing good with multiple social enterprise and community restaurant visits along the way.
Get an unparalleled look at local life when you stay with a family in a homestay by the beach on Atauro Island. Experience Timorese hospitality and chat to your hosts about their culture.
For over 30 years we've been taking travelers around the globe. That's over 30 years of adventures, of visiting new places and old friends, of countless unforgettable moments. More than 30 years of changing the way people see the world, on small group tours with like-minded Intrepid people.
As a responsible business, we've always been committed to being there for our travelers and the communities we visit. So, you can trust that when you travel with us, we won't just be there for you
...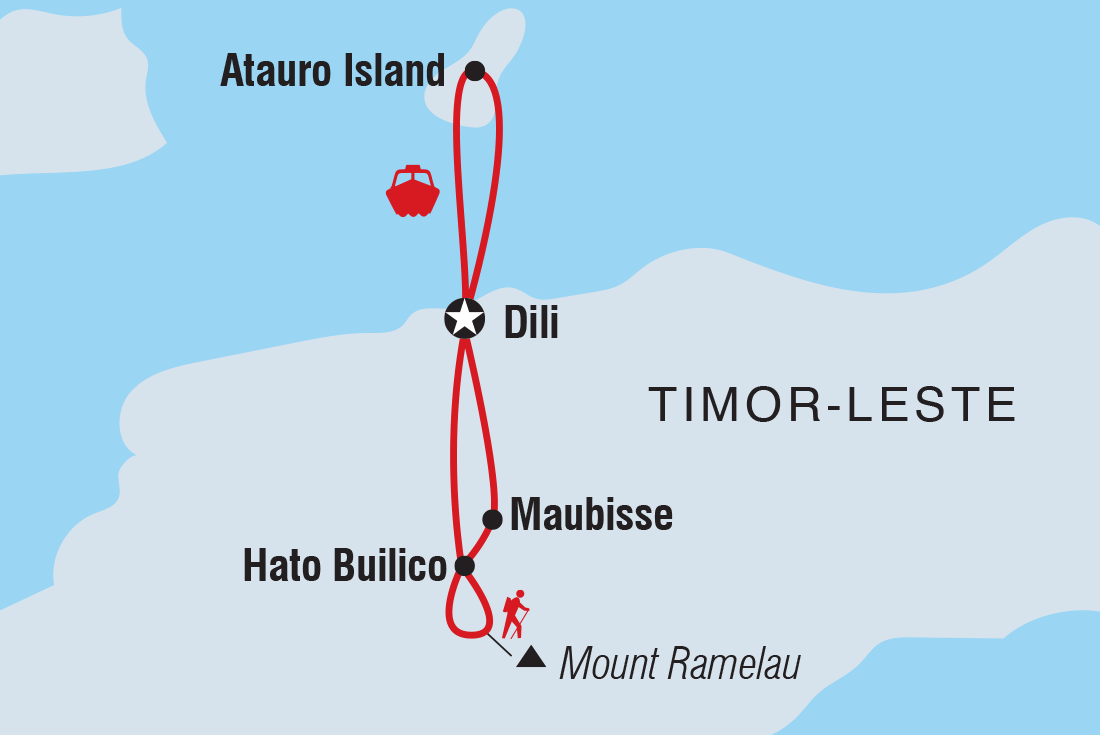 Day
Destination
1
Dili
2
Dili
3
Aileu - Hatu Bulico
4
Mt Ramelau - Maubisse
5
Maubisse - Dili
6
Atauro Island
7
Atauro Island
8
Dili
9
Dili